This is a PAID PARTNERSHIP WITH Hoi Hup Sunway JV PTE LTD, the developers of Parc Central RESIDENCES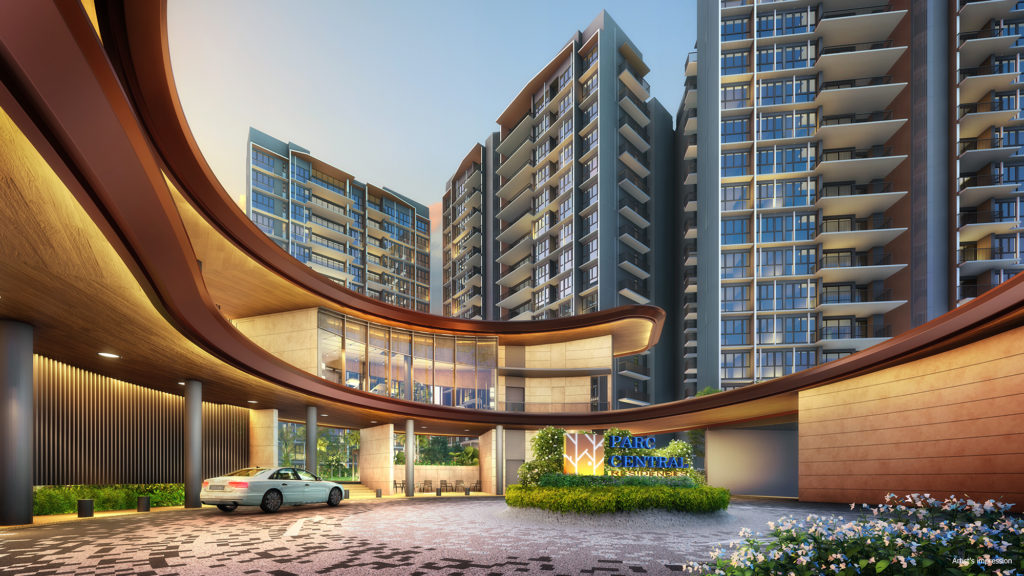 Parc Central Residences is the first Executive Condominium to come to the eastern parts of our shores in more than 8 years. So how does the latest EC in the East fare in their unit design? We put the developer's plans into our system and generated some insights.
Parc Central Residences
Parc Central Residences is an EC development jointly developed by Hoi Hup Realty and Sunway located in Tampines. For the un-initiated, EC, or Executive Condominium, is a hybrid private – public form of condominium developed by private developers but comes with certain restrictions set by HDB. To be eligible to buy an EC, you must satisfy certain conditions. See here for details of these conditions.
In addition, you can apply for CPF housing grants when purchasing ECs and there is no ABSD upfront unlike buying private condominium units if you already own a HDB flat. However, there is a MOP (Minimum Occupation Period) before you can sell your EC units.
Aside from that, most ECs nowadays looks exactly like a private condominium complete with facilities and amenities.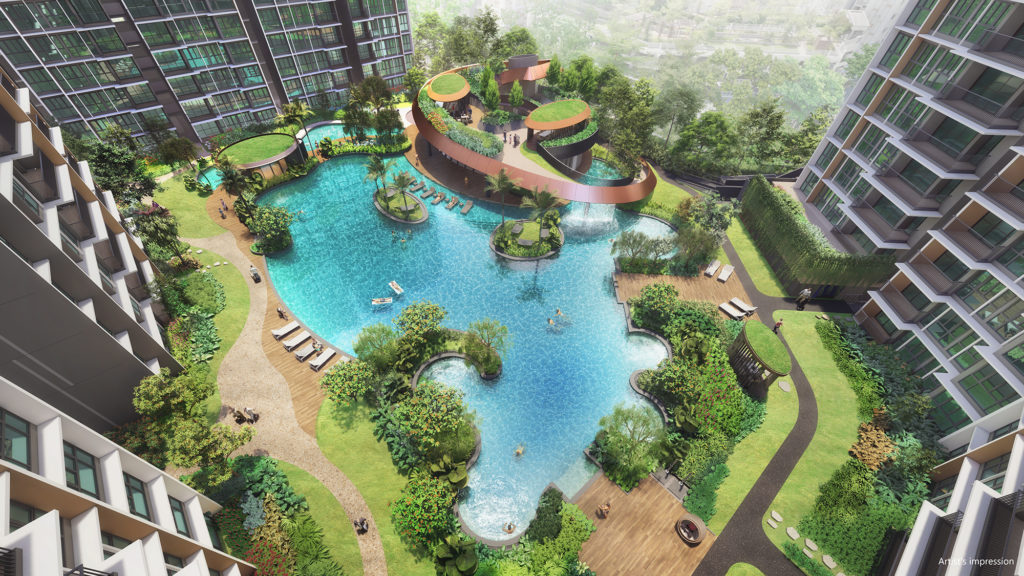 In this Insights article, we will look at how Parc Central Residences units fare. But before we dive into details of the unit plans of Parc Central Residences, let's look at the larger context of the development.
Policy Drives Design
Singapore's private housing design is very much influenced by planning guidelines by authorities like the Urban & Redevelopment Authority (URA, the Building Construction Authority (BCA), the Singapore Civil Defence Force (SCDF) etc.
URA launched a "Balcony Incentive Scheme" in 2001 to encourage developers to provide balconies, private enclosed spaces (PES) and private roof terraces (PRT) in order to provide residents access outdoor spaces from their homes. It also sought to facilitate high-rise greenery to improve the quality of the living environment.
URA does this by offering a bonus Gross Floor Area to developers that is over and above the existing and approved Gross Plot Ratio.
This bonus Gross Floor Area has since been reduced from 10% to 7% last year (2019). Projects that were submitted to the authorities after Jan 2019 would most definitely feature smaller balconies as developers would be limited by the smaller amount of bonus Gross Floor Area.
There was also a new Fire Code issued by the SCDF in 2019 and within this Fire Code, there were more stringent requirements with respect to natural ventilation for staircases. The impact of this change is that Household Shelters within units will re-appear as providing communal staircase Storey Shelters (SS) in the common area will be harder to comply with the ventilation requirements.
Impact on Unit Design
The 2 changes highlighted above will gradually be seen in developments being launched starting from 2020. How will this impact unit designs? First off, we will expect to see units featuring smaller balconies and in-unit Household Shelters shelters. And this is certainly the case at Parc Central Residences.
The architect and developer of Parc Central Residences has turned this into an advantage for the owners by designing better units when compared with other recent similar ECs and condominums. This is observed using when we put the units through Attribuild's patented algorithm.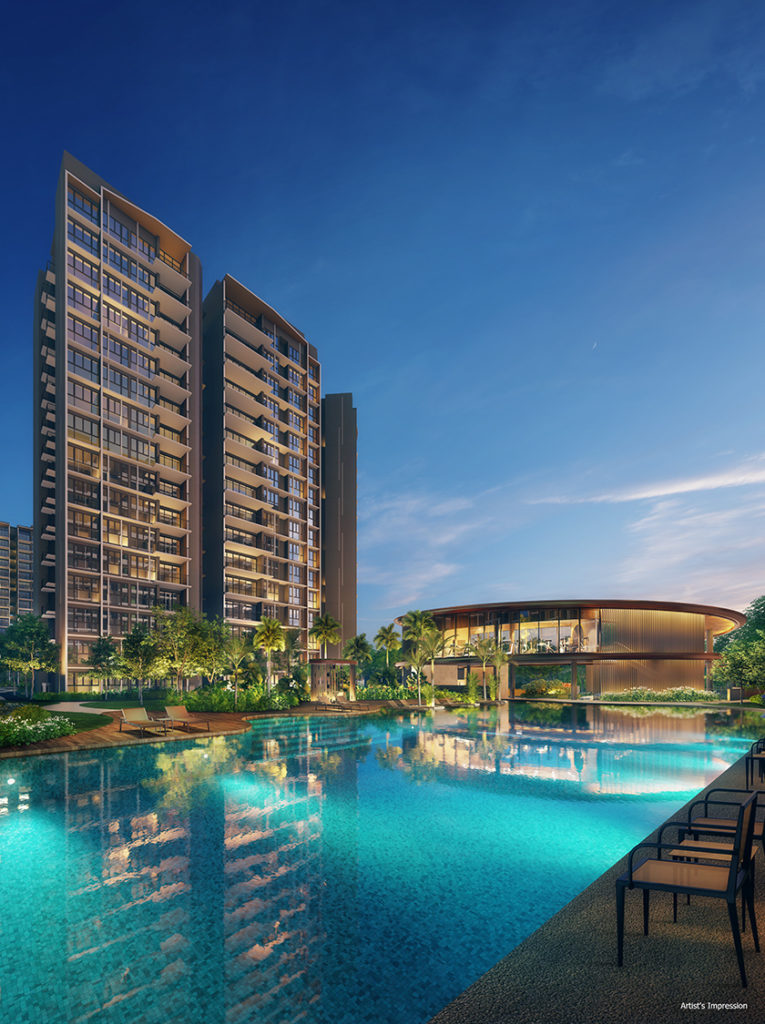 We observed that the units in Parc Central Residences typically are more efficient achieving high 'livable space score', meaning with a smaller balcony, and having the same overall area, there will be more usable area in main spaces like living room, bedrooms, kitchen.
The stringent requirements by SCDF also resulted in all units in Parc Central Residences featuring in-unit Household shelter This will provide more utility and storage space for the owners. An alternative use for the Household shelter can be a domestic helper's room.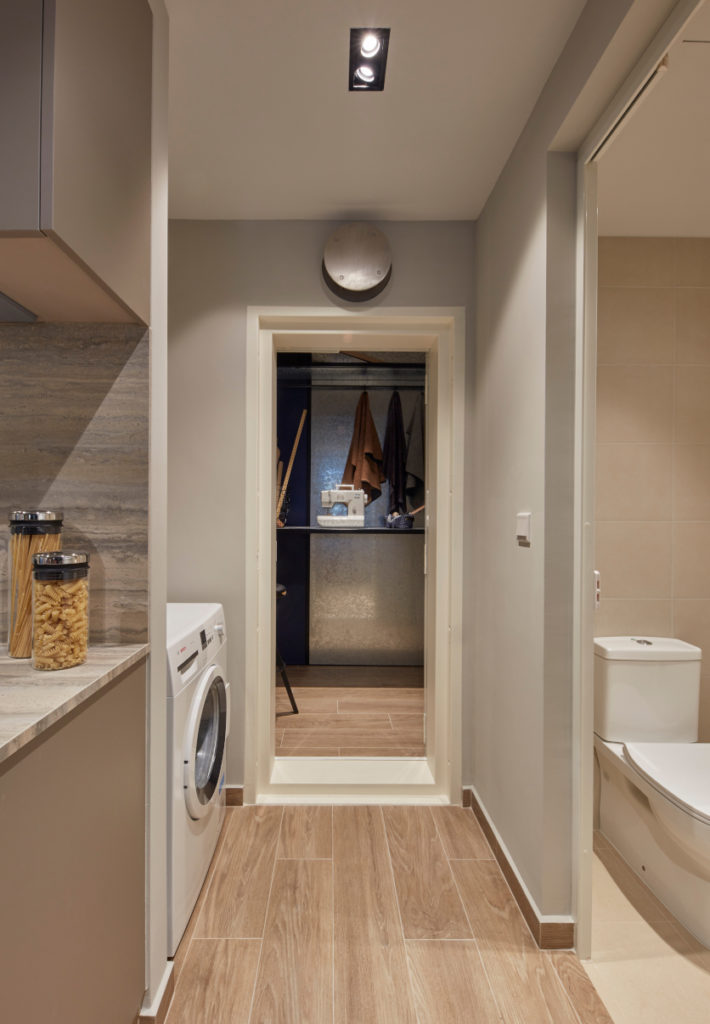 In general, Parc Central Residences has a total of 700 units with 57% as 3 bedrooms. There are 6 types of 5 bedders, 18 types of 4 bedders and 24 types of 3 bedders.
The entire Condo's floorplan can be found here.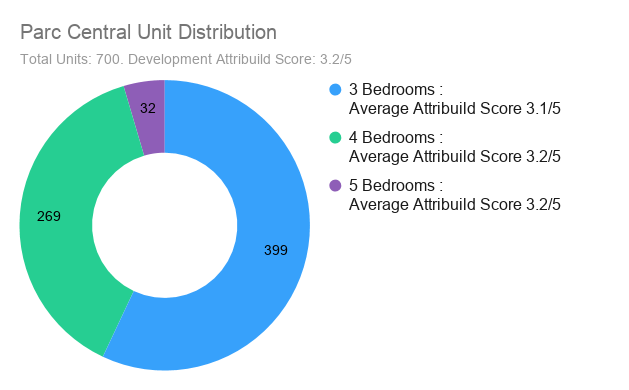 For this article, we want to highlight 3 unit types which we will do an in-depth review of the unit design:
| | | | | |
| --- | --- | --- | --- | --- |
| No. | Type | Bedrooms | Area (sqm) | No. of units |
| 1 | E1 | 5 | 133 | 14 |
| 2 | D3b | 4 | 112 | 14 |
| 3 | C3 | 3 | 86 | 56 |
Review of Parc Central's Unit Design
Type E1 – 5 bedrooms and 3 bathrooms – 133sqm – Stack 05 – 14 units
Let's look at the first unit in the list, the type E1. Type E1 is great for a multi-generational family. At 133sqm for a 5 bedder, it is not big vs. the peer condos in Tampines like Treasure at Tampines' has 5 bedders that range from 155sqm to 160sqm while that of The Tapestry averages at 164sqm.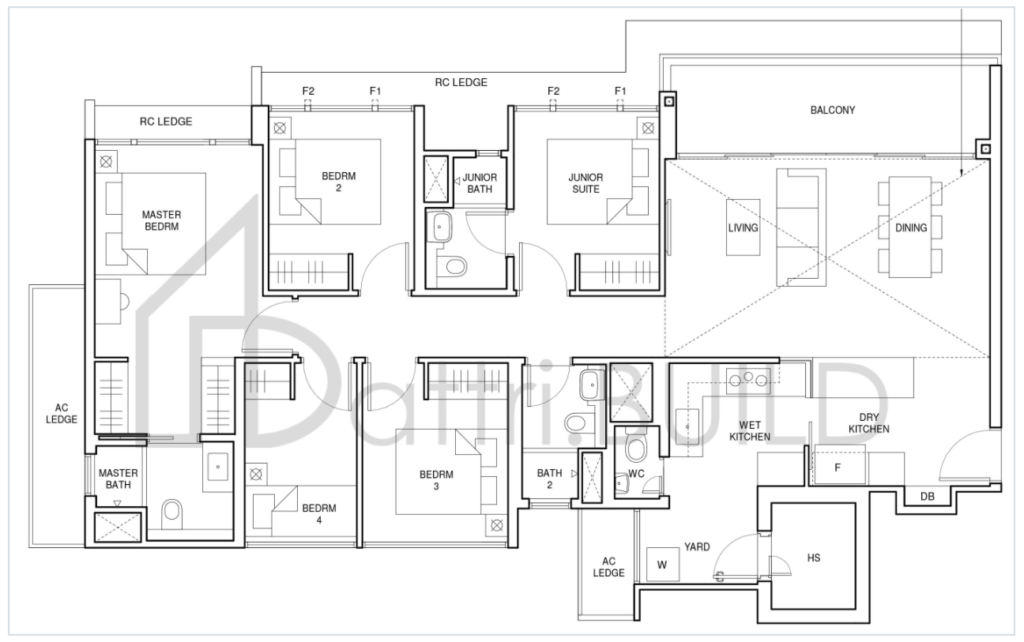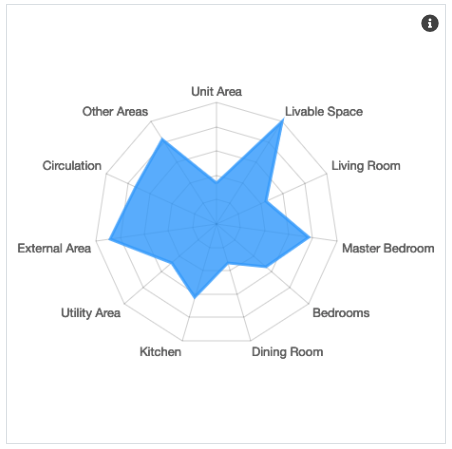 This unit scored rather well with an overall score at 3.2 over 5 considering that it is an EC unit.
The unit scored especially well in Livable Space score, meaning it is a very efficient layout, where there is a high percentage of livable spaces over 'service' spaces like corridors, ledges etc.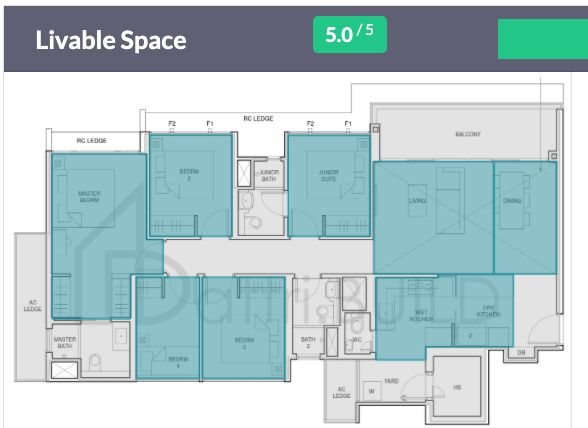 The Kitchen here is also bigger than average and comes with wet and dry kitchen configuration.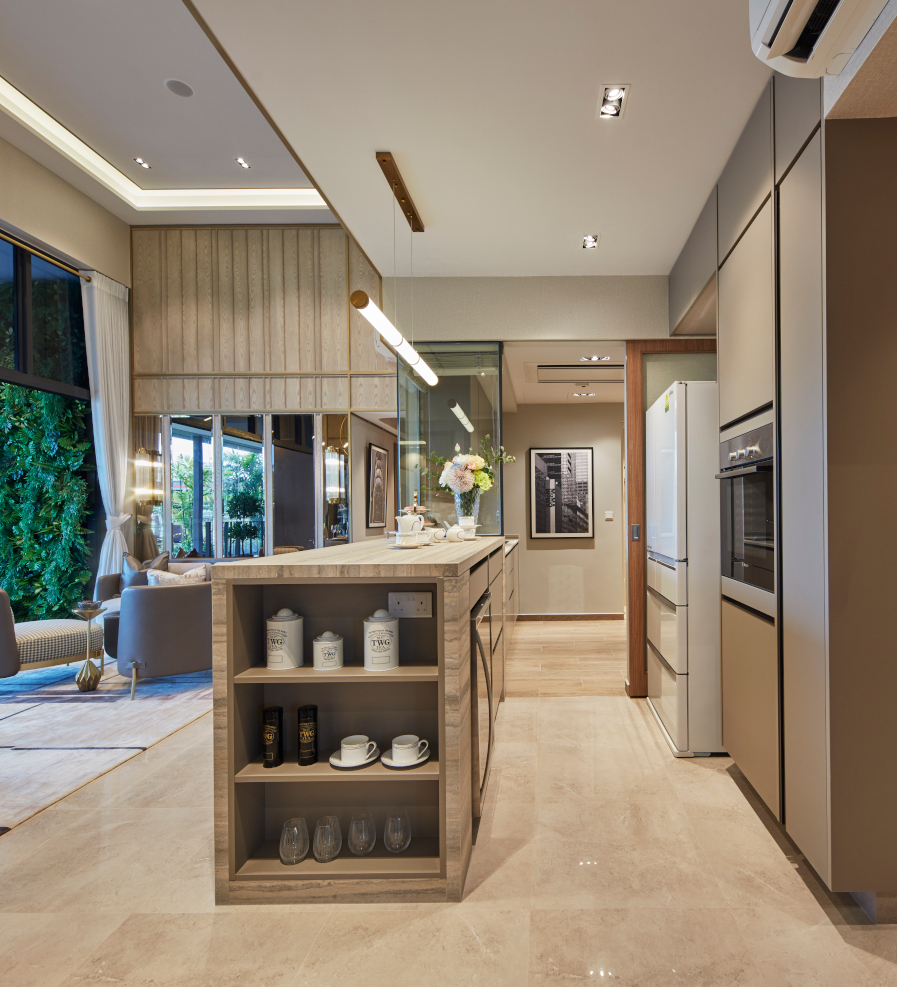 The master bedroom standing at 15.4sqm is luxurious, it can easily fit a king-sized bed with 2 side tables and there is space leftover for a walk-in wardrobe before the bathroom. There is even space for a proper dressing table that will make the lady of the house happy.
The balcony is 9.8sqm which takes up 7.2% of the total floor area, is generally smaller than recent and nearby developments like The Tapestry, Santorini, Treasure at Tampines which ranges from 10sqm up to 19.5sqm.
This would appeal to buyers who wants a an outdoor space but not have it too big that it will drive up the price quantum. The 9.8sqm is sufficient for planting and some outdoor furniture being about 1.6m wide.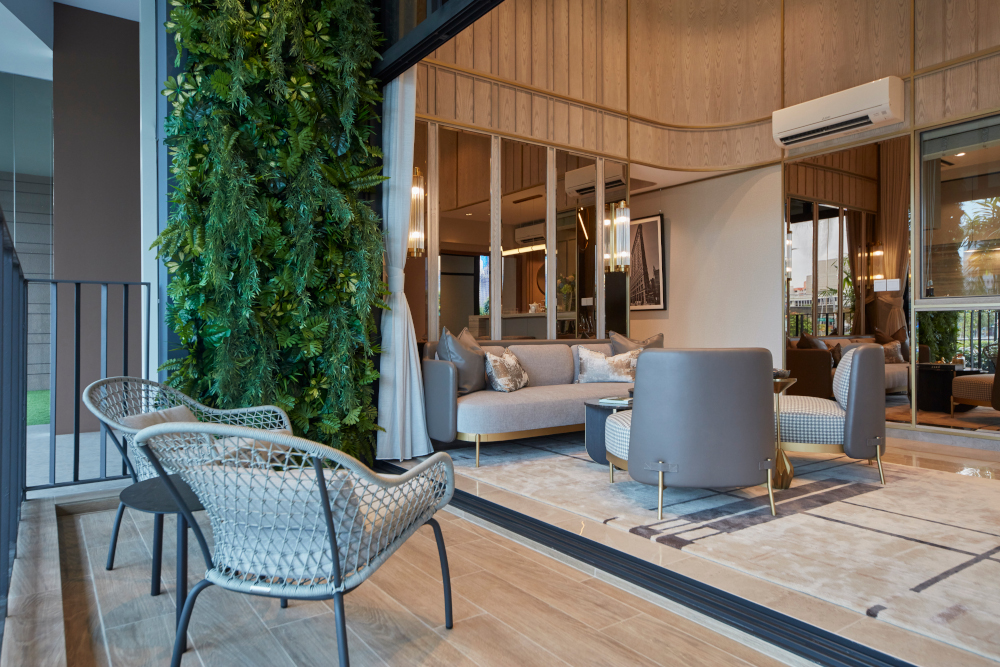 We note that Bedroom 4 may can be easily turned into a study room for WFH or it can become a baby's room ensuite to the master bedroom or a young child's bedroom. With about 3.2m L and 2m width, it can easily accomodate a 2 workstation setup with space for storage shelves.
The junior master has an ensuite bathroom, making it perfect for the elderly parents or a self-sufficient guestroom.
The Household Shelter is designed to be accessed from the sizeable yard. The yard at 2.7sqm is large enough for washer/dryer and also drying area. The Household Shelter at 2.8sqm it is sufficient as helper's room or storage room for the big families.
Do visit the Attribuild site here for more detail scorings and analysis of this unit.
Type D3b – 4 bedrooms and 2 bathrooms – 112sqm – Stack 16 – 14 units
Type D3B is designed for the 4 to 5 person household. At 112sqm for a 4 bedder, it is not considered big. In fact the the neighbouring development's 4 bedders are typically bigger ranging from 116sqm at Santorini to 121sqm at Treasure at Tampines to 131sqm at the Alps or 133sqm at Tapestry.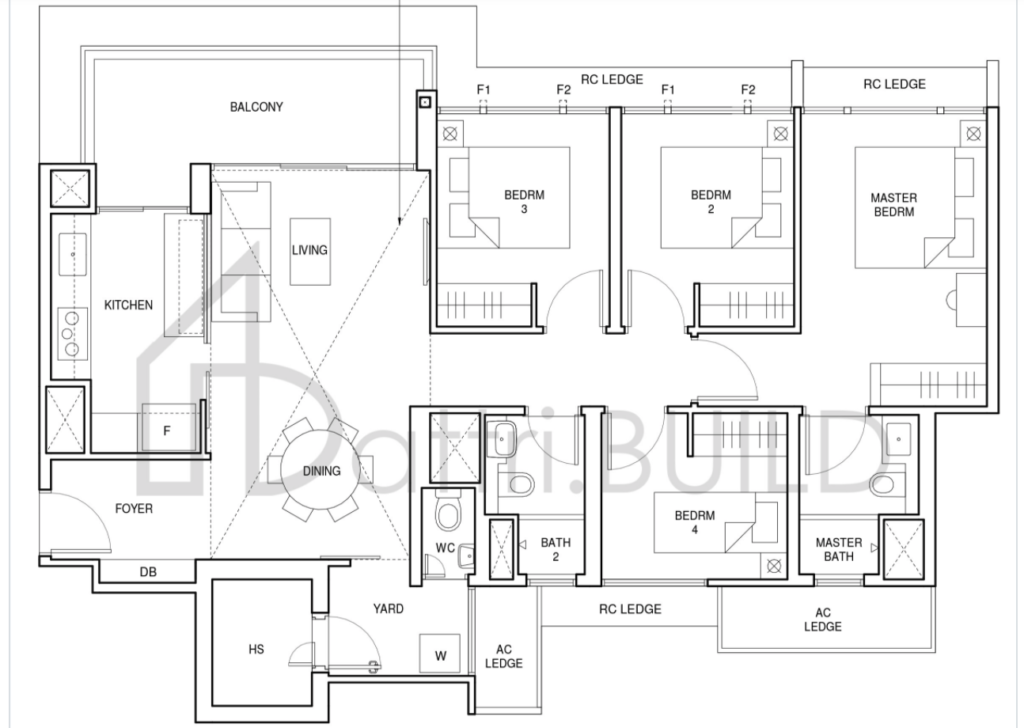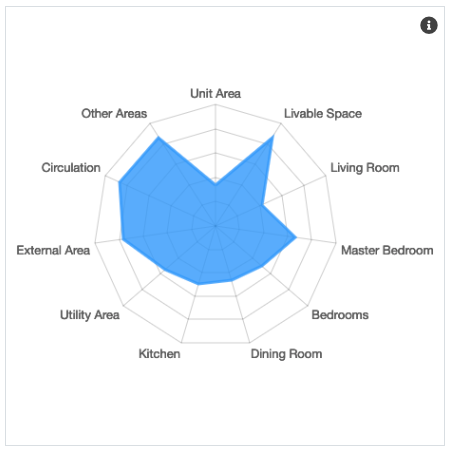 However square footage efficiency is also important besides pure size. This Type D3B scored a 4.3/5 for livable space, meaning it is a pretty efficient layout as you can see from the proportion of highlighted areas vs grey-out areas in the floorplan below. (However, there are other units in Parc Central that scores a full 5/5 for livable space e.g. Type D1, D2,D4 and D5)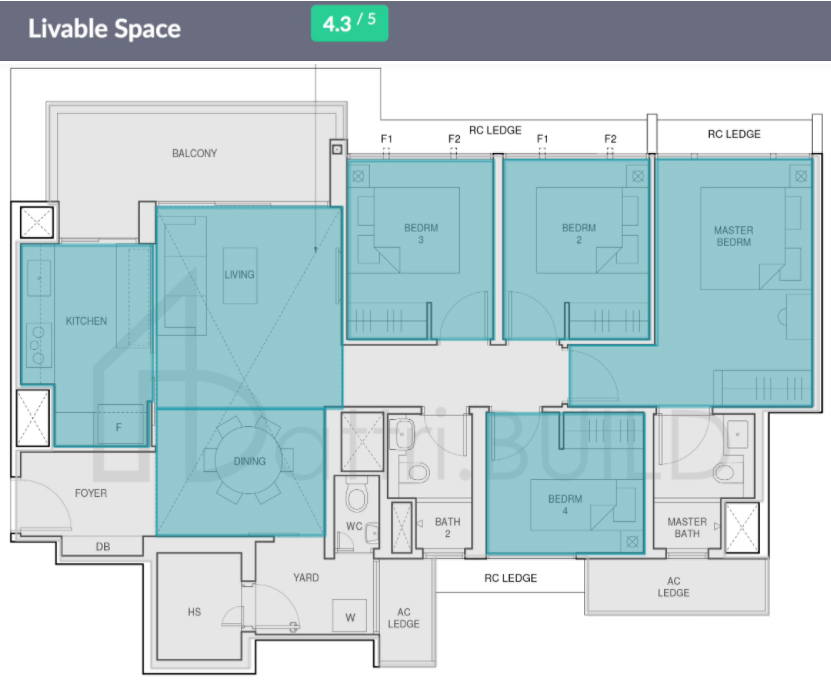 The Master bedroom standing at 13.8sqm is sizable, it can easily fit a king-sized bed with 2 side tables and there is even space for a small dresser.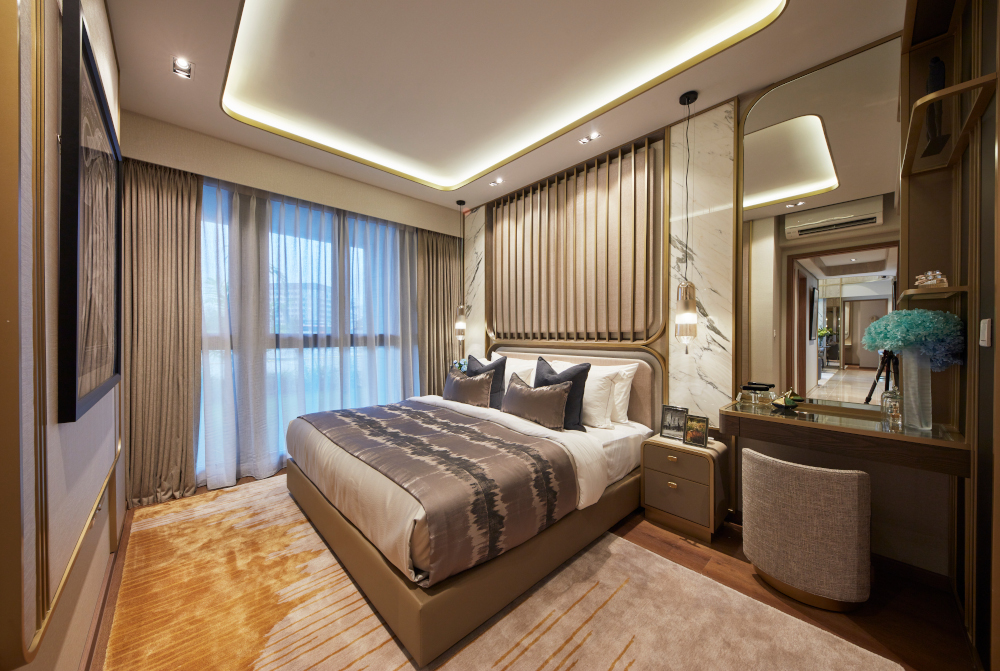 Bedroom 4 at the smallest at 7sqm (vs Bedroom 2 and 3 at 8.2sqm) can become the home office for those WFH days. It is big enough to accommodate 2 pax study table and a side table or bookshelves easily.
The configuration of the Kitchen design is refreshing in Singapore condominiums. It is next to the balcony allowing excellent daylight and also perhaps quick access to your herb garden. With a glass wall and door to the living room, this is like a show kitchen with cooking fumes controlled.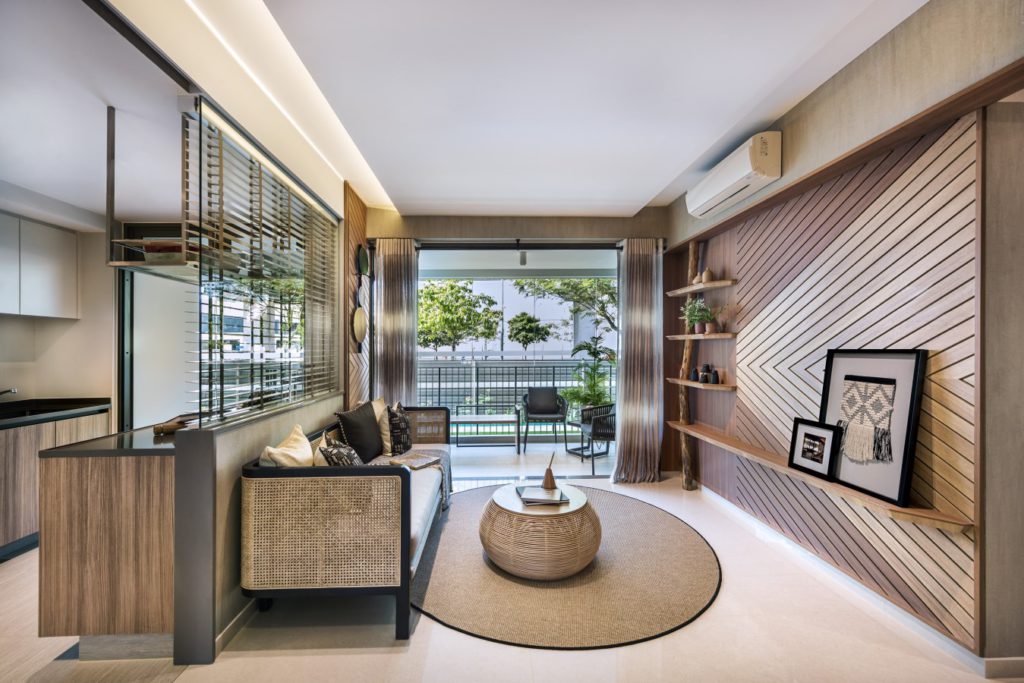 However with such a design, the typical yard space and Household Shelter is not tied with the kitchen. It is placed off the rear of the unit and creates a proper 'service' zone where the Household Shelter can function as a storeroom or helper's room and is connected to the laundry and service area.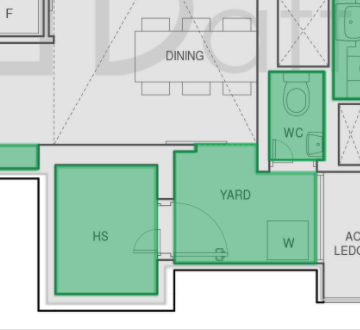 With some clever ID like concealed flushed panel door, this zone can be segregated from the dining and living elegantly.
The balcony at 9.5sqm takes up 8.5% of the total floor area, generally smaller than recently completed developments in Tampines.
Do visit our Attribuild site here for more detail scorings and analysis of this unit.
Type C3 – 3 bedrooms and 2 bathrooms – 86sqm – Stack 34,35,36,39 – 56 units
Type C3 is designed for the young and growing family. At 86sqm for a 3 bedroom unit, the developer has made the price quantum palatable for young couples. Within Parc Central itself, there are other 3 bedders at the mid to high 90s sqm range.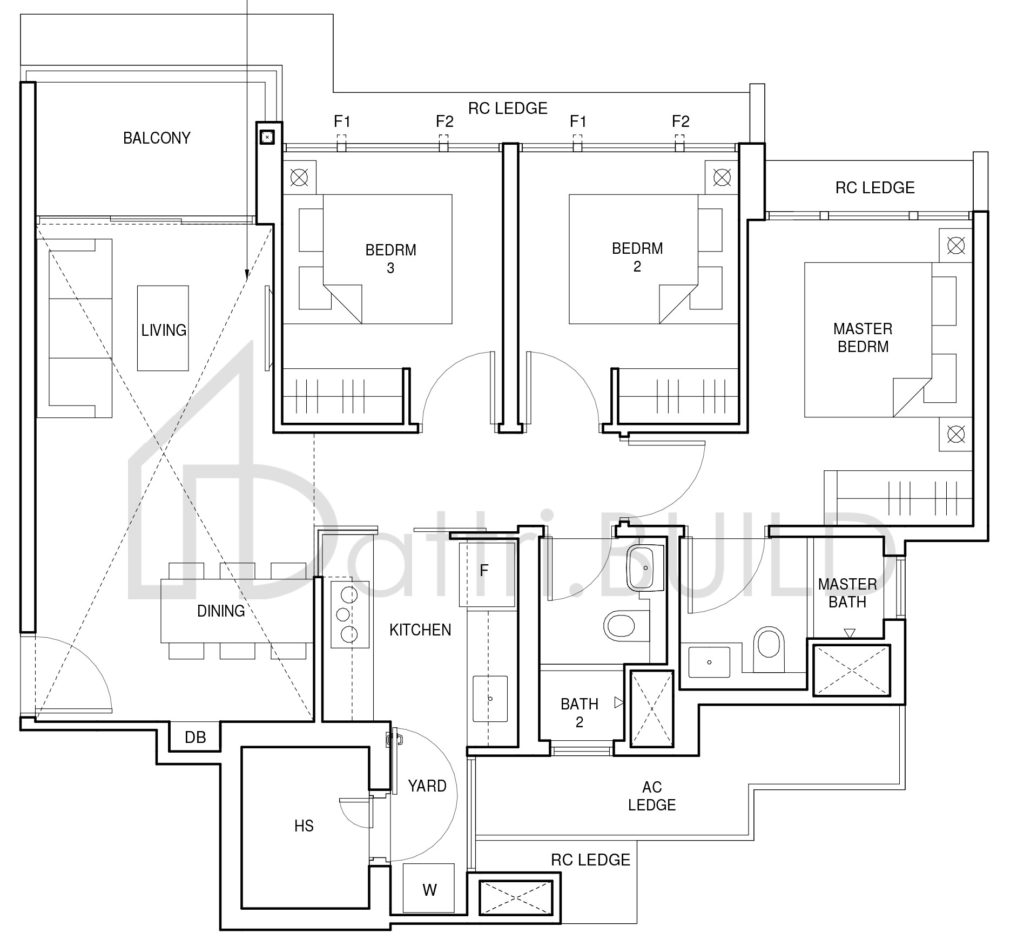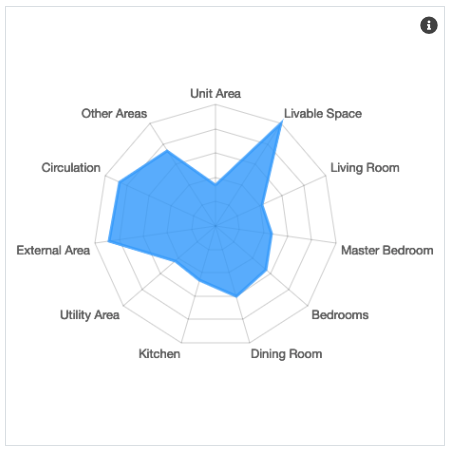 Like many units in Parc Central, Type C3 scored a full 5/5 for livable space; meaning it is a highly efficient layout with a high proportion of livable space over service areas, as you can see from the proportion of highlighted areas vs grey-out areas in the floorplan above. The architects managed to make the layout design compact: with an optimised corridor to the bedrooms, without foyer corridors or dead corners.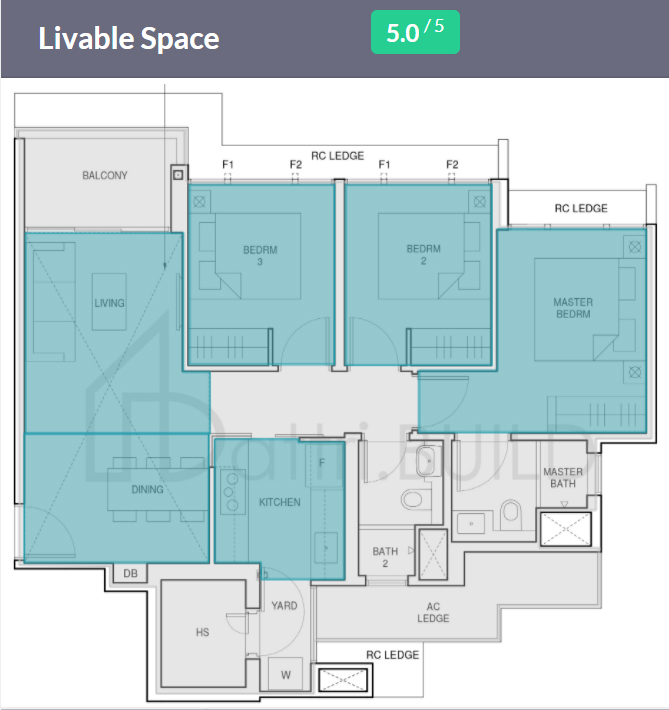 For a 3-bedder at 86sqm to come with a yard and a Household Shelter is very rare. We believe this is made possible by a smaller than usual balcony. This is perfect if you need to house a helper or perfect for families looking at having a neatly segregated laundry area, with space for washers/dryers including a naturally ventilated drying area.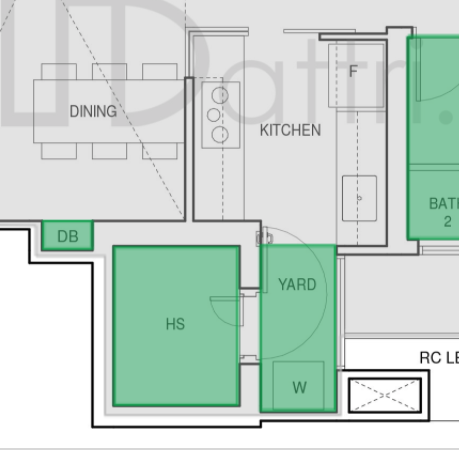 The balcony at 4.6 sqm takes only a 5% of the total floor area, generally smaller than recently completed or launched developments in Tampines. This would be welcomed by buyers who prefer more indoor usable spaces.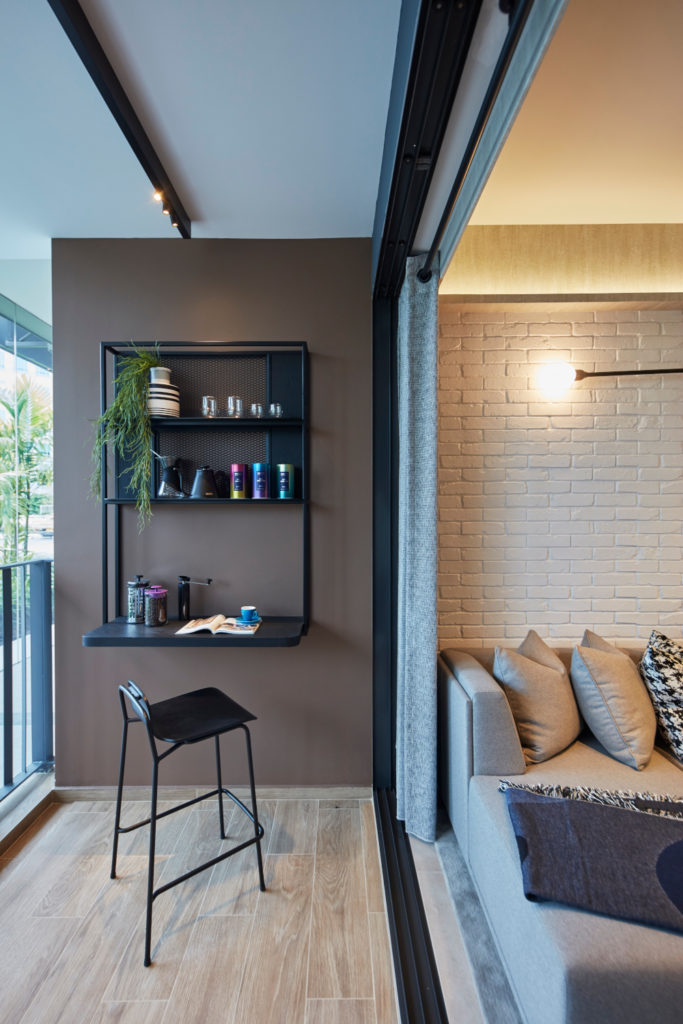 Check out the indepth report here.
Floor Plans made for Living
Generally, we like the unit designs at Parc Central Residences. As an EC, the units are naturally designed a little more generously in the 3-4 bedroom units range.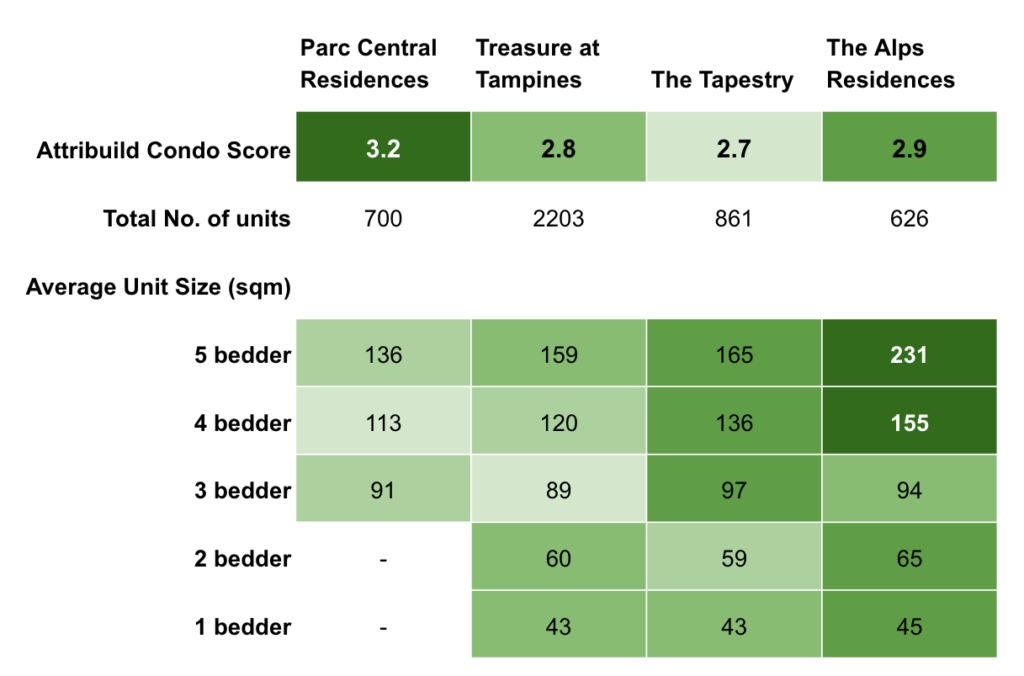 On top of that, because of the new ruling that limits the balcony areas in a project to 7% of the total Gross Floor Area, units in Parc Central Residences are even more efficient than even other ECs and other nearby launches. If compared to units with about the same floor area, Parc Central Residences units have more proportion of internal usable area.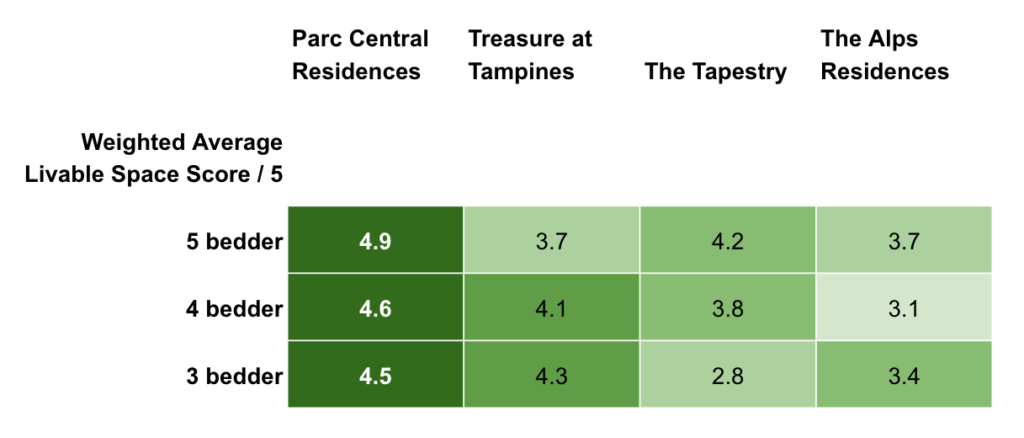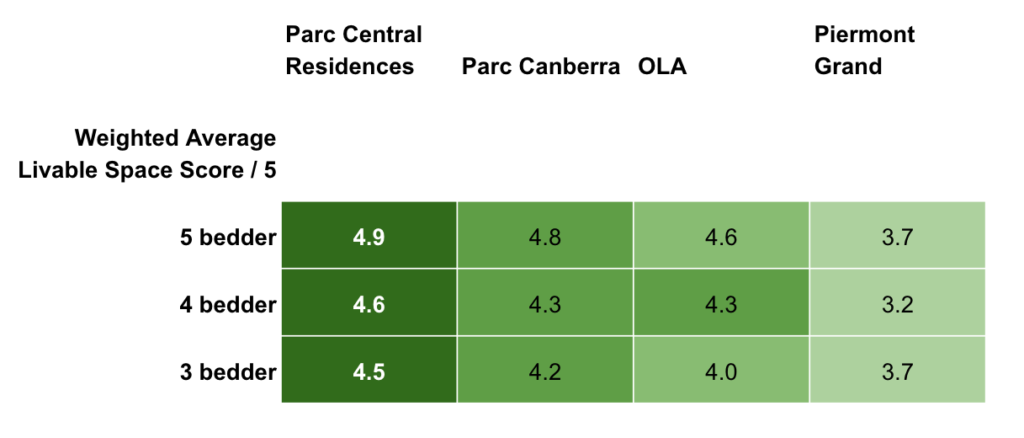 Besides this, as this EC benefits from all units having a yard and household shelter, the utility provision is also one of the best among other recent ECs. This means that more of the internal usable space has been given to really important and essential storage or yard area.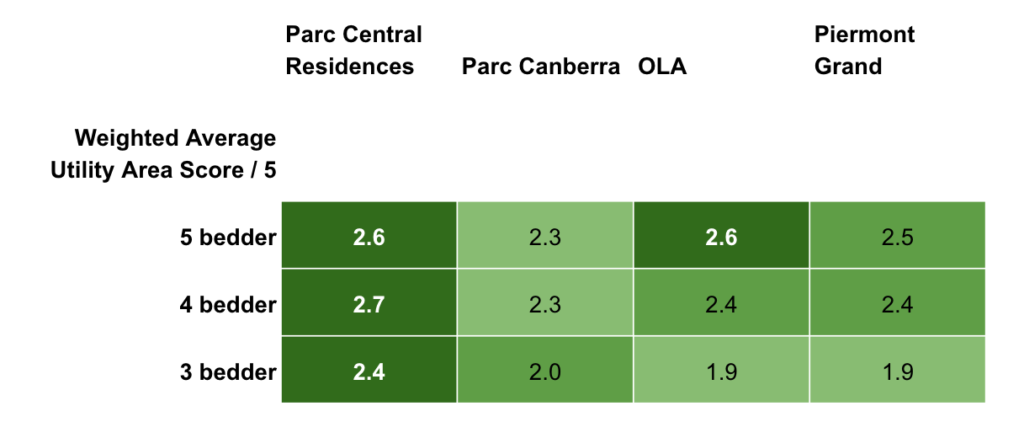 Notable Design Details
From floorplan analysis, we also noticed that all Parc Central Residences' bathrooms, kitchens and yards are naturally ventilated. For these traditionally 'wet areas', having access to fresh air change without the need for ventilation fans is definitely beneficial to create a healthy living environment.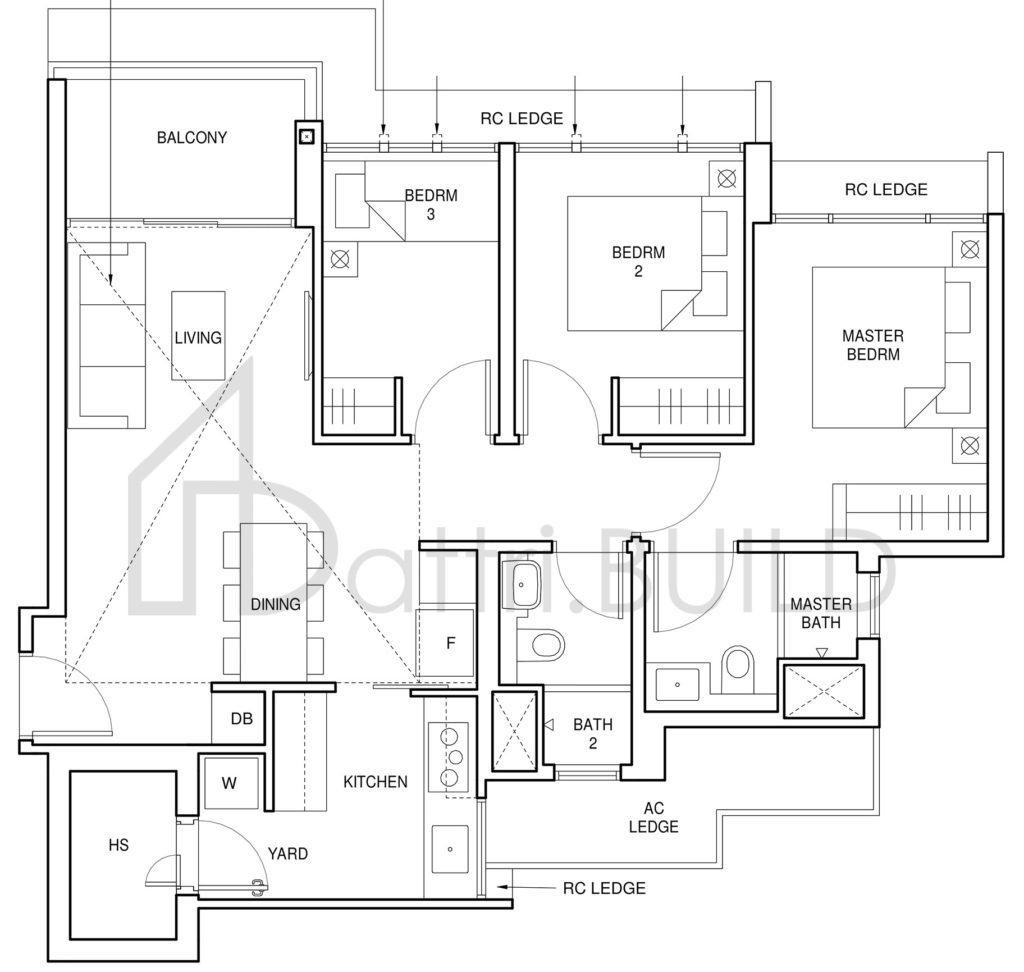 The architects managed to create a wet/dry kitchen for units type C2, C5 and C8, which are compact 3 bedders. The dining table could double up as the island counter parallel to the the fridge and tall boy unit during preparation time. Or it could be placed perpendicular to the fridge like the showunit picture. Or perhaps your ID can incorporate an integrated island and seat detail to have the best of both worlds.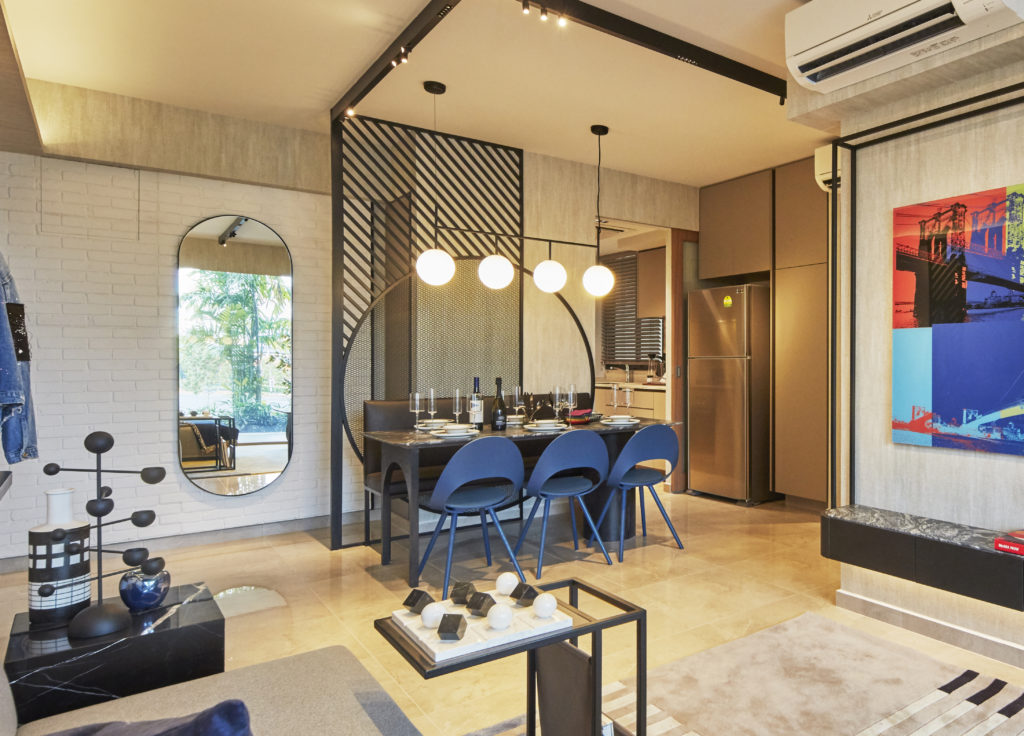 Units like D3a, D3b and D4 as shown above that has a kitchen facing the front balcony next to the living room that allows a different lifestyle surrounding the kitchen as highlighted above.
Units like D5 has an interesting "dumbbell" design for a 4 bedroom unit. This not only reduces the corridor length leading to the master bedroom, it also allows for a separate wing with a slightly bigger bedroom that may be used as the grandparent's room/ games room/home office, or the wall can be demolished to create a luxurious living / dining to space capable of hosting those large parties.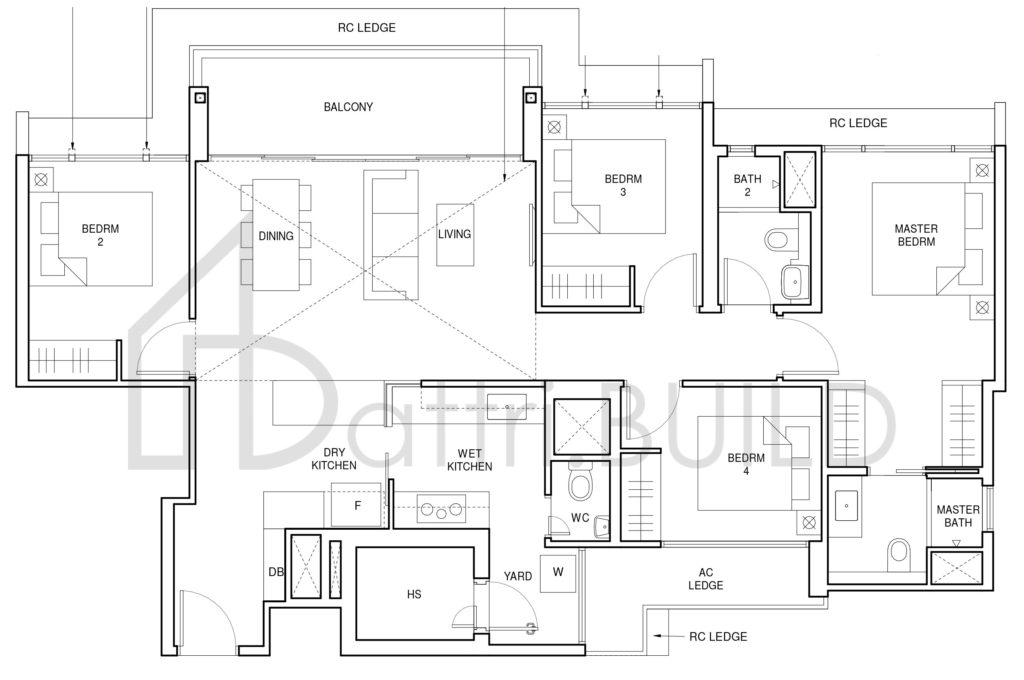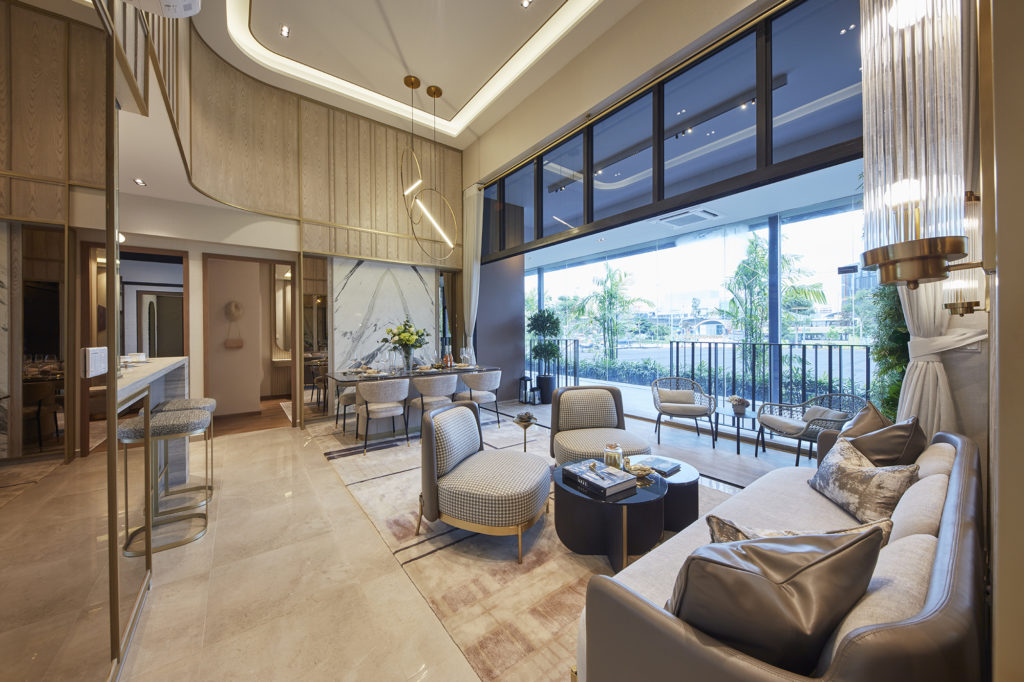 A little ID detail which we like is the side panel dresser in the masterbedroom wardrobes provided in all the units, a clever use of space; something Marie Kondo would approve.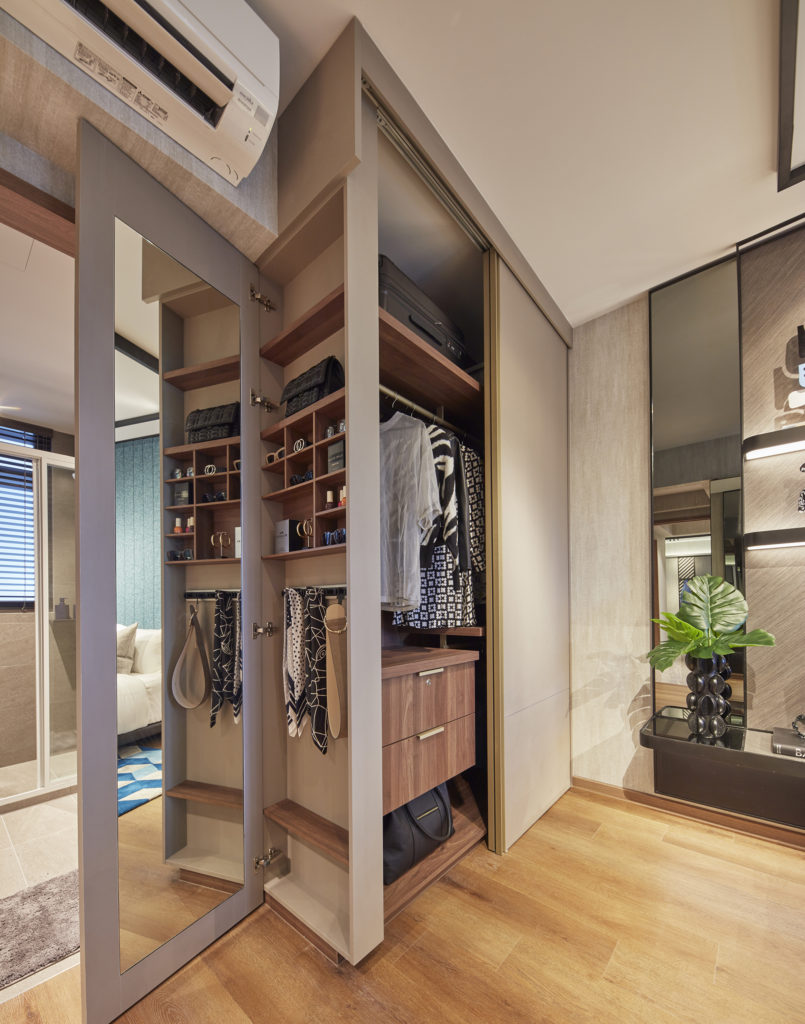 Conclusion
The developers of Parc Central Residences, Hoi Hup Sunway, have developed many ECs in the past; they are definitely firmly aware of the target market: young families and upgraders form the surrounding new towns. They rightly focused on creating functional and practical floor plans that will support the different life-stages of the EC applicants. Among this focus on functionality, there is also a healthy dose of design thinking to cater for the newer generation of home buyers, whom has been exposed to different design and lifestyle influences.
We believe the resulting units design stands Parc Central Residences in good stead in amongst their competition.
Check out the developer's website here for details.
---
About Attribuild
Attribuild is a proptech start-up based in Singapore.
Attribuild has developed a patented system to analyse and evaluate floor plans to determine a unit's liveability and efficiency. With the Attribuild Score and Attribuild Rank consumers will be able to better decipher floor plans and discover nuances between developments to help them make better real estate decisions.
Do visit www.attribuild.com to find out more and like our Facebook page for updates.